If you're only recently getting on board the "content bandwagon" don't worry, you're not the only one. While there are many ways of improvising a content strategy to fit your organisations needs, the focus should be on creating quality branded content to attract new people to your brand and to keep them interested long enough to make a 'purchase'.
When it comes to quality content marketing, the reason behind your communication is much more important than the channel you use to send the message.
Not only does this great infographic from First 10 and Smart Insights give a good perspective of content marketing, but it also reflects the ever present social, and search marketing role that's all too prevalent in everyday content marketing.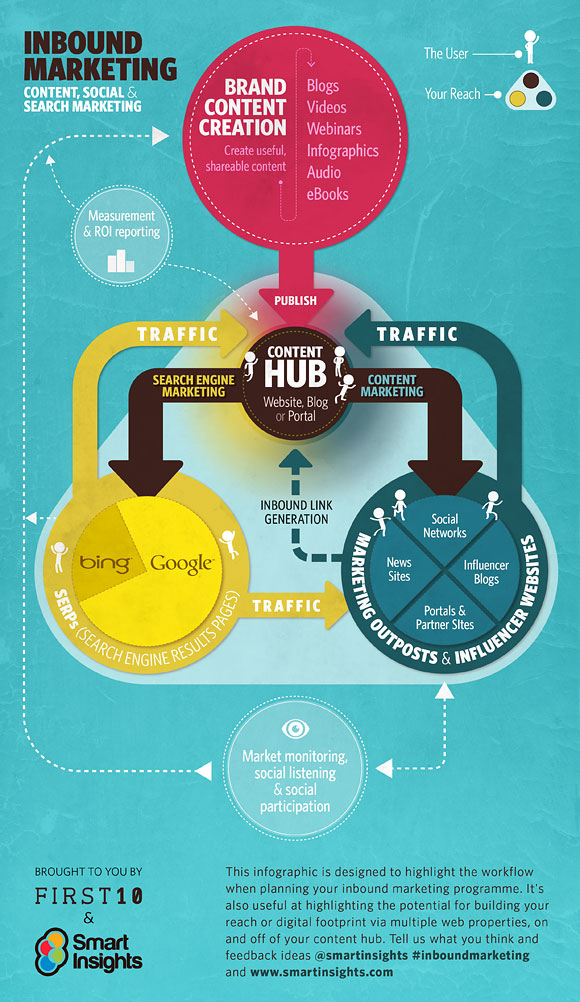 If you're about to get started with a content marketing strategy for your brand, start with why and then follow up with where you want to publish. As you can see from the infographic above, there are a lot of channels to work with and each one must be handled differently.  The same message you use for Facebook would not necessarily be the same you use for Twitter or LinkedIn etc. 
To get started you should think about the following questions.
1. Who am I trying to engage?
2. What do I want them to do?
3. How will I send the messages?
4. When will I send the messages?
Once you've figured that out, you should be well on your way to creating a meaningful content marketing strategy.  If you need help, why not get in contact for an obligation free consultation.