Dates: Mar 2016 – Feb 2017
Company: CXA (Customer Experience Agency)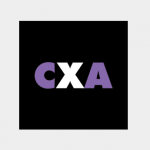 My role at CXA was created to ensure the strategies set for every client were executed on time and on budget. This role was responsible for championing every client's brand together with the implementation of strategic and tactical customer experience and marketing plans. I was also part of the Senior Leadership Team.
My client list included;
Credit Union Australia (CUA)
Brisbane Heat
Queensland Cricket
The Coffee Club
Ribs and Rumps
Business and Skilled Migration Queensland
Sleepy's
Trade Investment Queensland
Watt Realty
Little Birdee
Netball Queensland
Infocus Wealth Management
Charlton Brown
CXA Key Achievements Snapshot:
Achieved 400% growth for new client expenditure
100% client retention
Successfully established a successful client performance framework for CXA
Launched the CUA brand TVC in a 2-week timeframe from launch to on-air date
Helped launch the world first Virtual Reality app for Brisbane Heat before the BBL|06 season commenced
Customer Experience Achievements:
Created outstanding fan engagement and game day results for Brisbane Heat BBL|06 season.
Introduced CUA as the principal sponsor of Brisbane Heat and achieved outstanding results for brand awareness during game day.
Developed customer personas, customer journey maps and customer experience frameworks for The Coffee Club, Sleepy's, Ribs and Rumps, and Business and Skilled Migration Queensland.
Brand & Marketing Achievements:
3000% growth in Ribs and Rumps social channels after the development of a clear Customer Experience Framework and content plan
Created new customer promise and brand positioning for Ribs and Rumps
Created 'The Tribe' loyalty app and program for Ribs and Rumps
Created and implemented a robust email marketing framework for Ribs and Rumps that resulted in open rates and click-through rates 50% above industry standard
Successfully launched a new website for Ribs and Rumps
Successfully launched the new website for Business and Skilled Migration Queensland https://migration.qld.gov.au/
Invigorated The Coffee Club's social channels by introducing more engaging video content
Implemented successful digital campaigns for Roost Australia using SEM tactics to generate robust sales.
Developed and implemented SEO, SEM and Content strategies for BSMQ, The Coffee Club and Ribs and Rumps.