Dates: Apr 2013 – Mar 2015
Company: Careers Australia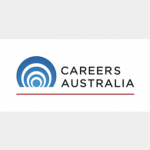 My role at Careers Australia evolved from the National Marketing Manager to Head of Marketing in a 12-month period. I was tasked with developing and implementing Careers Australia's strategic and tactical marketing plan for domestic and international markets. I was responsible for an $8 million budget, a 13-person team, and lead and revenue targets equal to 50% of EBIT targets.
Careers Australia Key Achievements Snapshot:
Evolved and structured the marketing department from a small team to a strategic, self driven business unit of 13 marketing professionals with a shared service facility across domestic, trade and international units of the business
Conducted an inside out brand review of the company resulting in a robust cultural platform and strategy for alignment to launch a refreshed brand approach and new company positioning
Rebuilt and relaunched the Careers Australia e-commerce website featuring unique and leading edge functionality for the education sector
Launched an Alumni platform that boasted 5,000+ members
Development of the Careers Australia manifesto - https://vimeo.com/118771197
Developed and commenced the implementation of a three-year strategic and tactical marketing plan to enhance brand awareness and lead generation.
Successfully implemented a multichannel marketing campaign using detailed customer profiling, data and research that saw exponential revenue growth, increased website traffic by 671% and a 92% increase to the national call centre
Wrote the submission for 'Large Training Provider of the Year' for the Queensland Training Awards, which ultimately won the award in 2014.
Brand & Marketing Key Achievements
Conducted an inside out brand review and brand relaunch in 12 months to reposition Careers Australia as "The fastest way to a better job" and provided a strong internal cultural platform to deliver alignment between what we 'say' and what we 'do'
Delivered an industry leading new website in line with the new Careers Australia brand and positioning
Undertook process mapping to identify and implement improvements in the value chain and align with the new company brand promise of "opening doors to new possibilities in work and life"
Initiated a testimonial program to tell and sell the Careers Australia story to new and prospective students utilising the 'free' talent of real students through documentary style stories
Launched a company wide research program to track, measure and report the performance of all external brand building activity, staff satisfaction and student satisfaction ongoing
Developed and managed the growth of key student acquisition campaigns utilising key channels aligned to our target marketing and drove best practice ROI to accelerate growth in key segments across a broad range of products and offers (B2C, B2B, international and commercial)
Lead the integration, tracking and sales strategies for closing marketing generated leads in conjunction with the Customer Engagement Centre to ensure full sales attribution and tracking for all campaigns
Developed and managed multiple sponsorship properties and activated programs for leverage and brand exposure at industry events
Developed and launched a local area marketing tool kit to enable cost effective roll out of localised and customised material for the network to leverage and build the brand at a local level
Developed a robust digital and social media strategy that resulted in a 600% increase in enrolments from the channel
Managed the launch of three new products (Human Resource Management, Warehousing and Early Childhood Education & Care)
Project stream owner for the acquisition and integration of Kings Unitech into Careers Australia
Customer Engagement Key Achievements
Successfully created a Customer Experience and Engagement team in Careers Australia whose sole purpose was to ensure the happiness of each student
Mapped out the student journey from first touch point through to advocacy and created a framework to improve acquisition and retention
Created and implemented a 'Job Readiness' program that consisted of a series of 6 courses developed to help with CV writing, job interview skills and overall confidence
Developed a student loyalty program called 'Motivate' which rewarded students as they completed their course and undertook extracurricular activities
PR & Communication Achievements
Developed and implemented a strategic corporate communications framework to rise above the traditional press-release nature of Careers Australia's corporate communication
Secured influential meetings with key business and education journalists to tell and sell the Careers Australia story
Implemented and oversaw the production of regular publications, newsletters and staff communications implemented and regularly communicated to all staff
Secured key media at significant events including Education Minister Hon Christopher Pyne and other dignitaries
Events Achievements
Reviewed and refined national events plans to deliver significant uplift in revenue and sponsorship